Relativitaetstheorie: 1911-1914: Entwurftheorie
"It is a wonderful story, that it is right."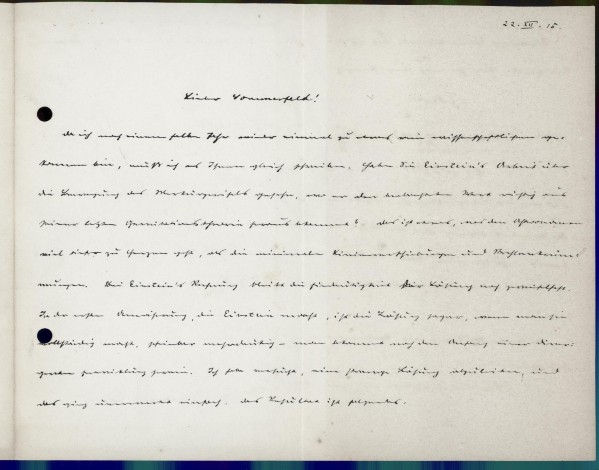 Schwarzschild to Sommerfeld, 22 December 1915
With these words Schwarzschild expresses his enthusiasm about Einstein's explanation for the rotation of the orbit of Mercury. But he finds a weak point that gets him to deduce an exact solution of Einstein's field equations, which confirms Einstein's conclusions. His solution is the basis for many astronomical applications of the General Theory of Relativity. What Einstein and Schwarzschild can't know: Even black holes are described by them.