Relativitaetstheorie: 1911-1914: Entwurftheorie
Are Heavy and Inert Mass Equal?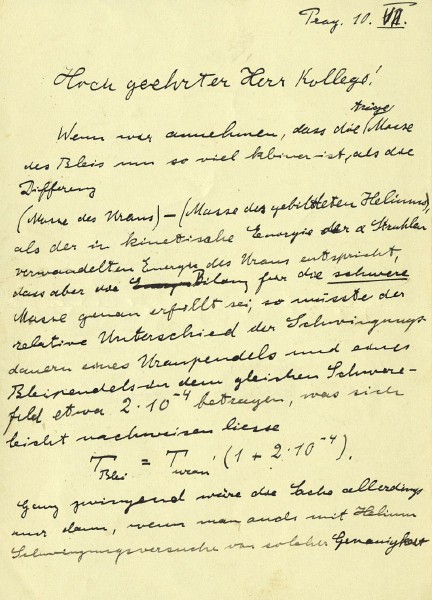 Einstein to Wilhelm Wien, 10 July 1912, reproduction
Einstein bases his new Theory of Gravity on the equivalence of heavy and inert mass, and is therefore interested in a precise verification, especially as regards the relationship between mass and energy. In his letter he discusses a method that employs a pendulum experiment, and another that uses a torsion balance – without knowing that both have already been performed successfully, the latter by Eötvös back in 1891.