Relativitaetstheorie: 1911-1914: Entwurftheorie
Can the Principle of Relativity Be Generalized?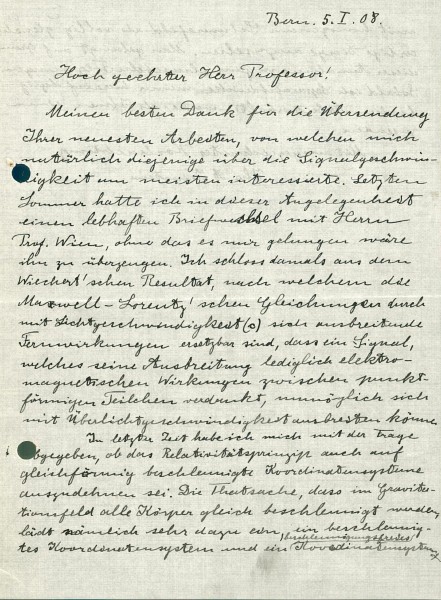 Einstein to Arnold Sommerfeld, 5 January 1908, reproduction
Einstein reports to Sommerfeld about his attempt to generalize the principle of relativity to accelerated movements. The point of departure for this consideration is Einstein's equivalence principle, according to which an accelerated laboratory and a non-accelerated laboratory with a field of gravity are identical. This idea initially receives a cool reception from Einstein's colleagues.