Wissenschaft am Abgrund: AE als oeffentliche Person ab 1919
A Non-swimmer and his "Porpoise"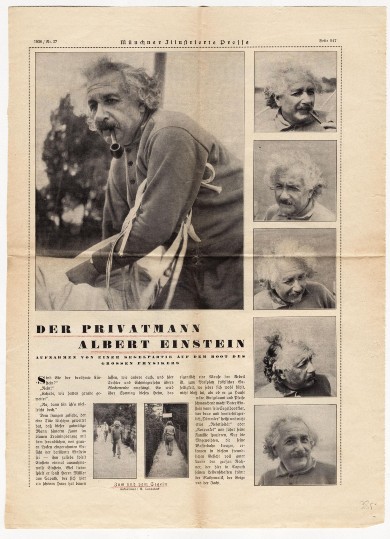 As only a few people understand Albert Einstein's scientific work, many are more interested in his private life. So for example there are large newspaper articles on his hobby - sailing. Einstein sails on the lakes around Berlin where he also owns a summer house.
Many famous people come to this summer house - politicians, artists, and other Nobel Prize winners. They all want to talk and discuss issues with Einstein although he often just wants some peace and quiet. He then escapes on his sailing boat, the "Porpoise".