Kinderfilme EG
Why does a shooting star fly?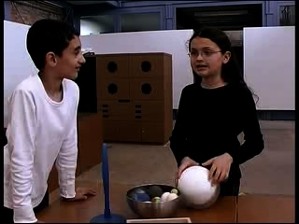 Katja:
What moves then?

Ceyda:
A flea for example.

Zelko:
A flea doesn't need gas as it is an animal.


Ceyda:
Yes, and that is what I mean about the shooting star and all that. I mean, that is like a flea and it doesn't need gas. The shooting star can fly like a flea can fly with its wings - it has something that makes it fly. Like a flea can fly with its wings or a car with gas. But that is not a reason. I think you have to find out about that.