Einsteins akademischer Aufstieg
Particle Tracks of Proton, Muon, Alpha and Beta Radiation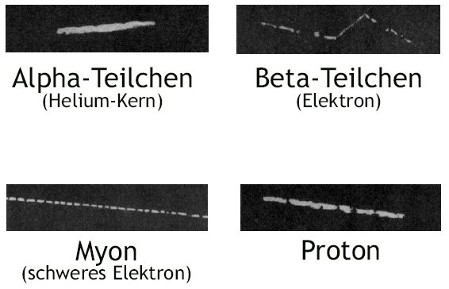 Particles leave different kinds of tracks in a cloud chamber.
α-radiation consists of helium nuclei. Like protons, it is subject to nuclear forces and leaves short, thick tracks.
The electrons of β-radiation and muons leave narrow tracks. Electrons are scattered more often than the heavier muons and follow a zigzag path.
γ-radiation consists of electrically neutral photons and does not leave any tracks in the cloud chamber.